Linda's Craft Room
Hello and welcome to the craft room. Here's where I make things that aren't sewn on the machine or worn as clothes. I do more than just sew clothes, I also knit, tat, make bobbin laces, embroider, here's where you can see a few of these projects. There are a few photogalleries, tutorials, patterns, and projects. For all i try to use materials that you can find in craft, hardware, and department stores without long complex searches.
Go Kat, Sew!
This is a page is a gallery of sewing projects and some of the techniques used to make them.
Take me there!
The Wired and Strung Out Kat!
This is my beaded Jewellery collection! I make all my own jewellery and so can you!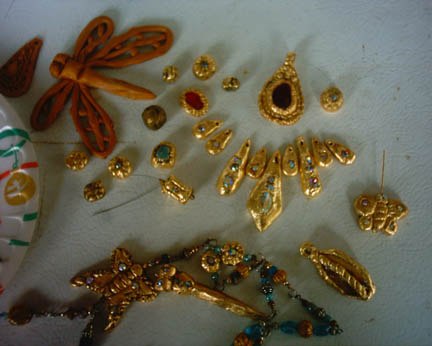 The Twisted and Crossed Kat!
These are my wonderful workings of Bobbin lace. FREE instructions on making your own bobbins suitable for working Torchon laces.
Take me there!
The Tatting Kat!
FREE TATTING PATTERNS! I love making up patterns, but I don't have the patience to actually tat. If you know how to tat and enjoy it, here is a selection of patterns, featuring insertions and edgings. Some are simple, some are quite complicated!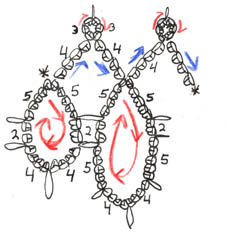 The Kat Chases Yarns!
The knitting and crocheting section. I haven't bought a knitting pattern in fifteen years. Now I will share some of my favourite sweaters with you.
The Kute Kitty Gallery
Pictures of my own two cute kitties, Lucky and Trixie.
---
All contents copyright 2009
by Linda Leis Soeder
---
very amateur web designer's placeholder line
---